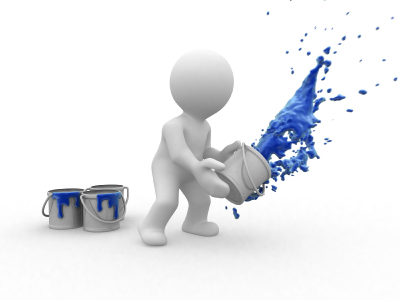 I thought it would be good to update you where I am on in the redesign process. I can't deny, it does feel like an endless and futile task and would rather finish one of my many unfinished posts. One stumbling block is the thought, "If it ain't broke, don't fix it," however, I also realize my blog, at five years to the month, no longer reflected my personal brand or myself. Another reason I need to redesign my blog, I am hoping to do some new media consulting this year. To do this, I need to show potential clients that I was proficient in the very latest developments and trends in the industry.
Abandoning old baggage
In the context of web site design, it is very important to stay up with the latest development before making drastic changes. For now, I have made a few minor changes; some you will notice and some you won't. One noticeable change, I removed the global translator from my sidebar. Don't worry, I am not taking it out completely; I am searching for another one to replace it.
Other changes, will hardly be noticed. Nowadays there really is no predicting where visitors will be viewing your site. When I designed this blog, Internet Explorer was the dominate web browser, however, Firefox was quickly gaining in popularity. Now there are a variety of web browsers to choose from to access the web. According to my data from a recent web analytics data report, the most popular browsers being used to access this site are: Firefox (37.40%), Internet Explorer (31.24%), Chrome (19.15%), and Safari (10.53%). The data is also showing some visitors are their mobile devices to access this site. As I continue to redesign my blog, it is imperative I make sure the markup for this blog is clean and with little to no errors so whatever browser being used, will be done with ease.
To say that the web is a different place now is an understatement. There is so much to think about and so many important decisions to make.