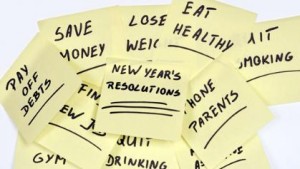 As 2013 begins, some of us have already some kind of New Year's resolution: lose that extra weight, get a better job, or do more exercise. In reality, these type resolutions does nothing more but entrap us further into a narcissistic and self-obsessed world, and I just find it unacceptable. This New Year's I want to do something different — to be part of something larger than ourselves.
Let's face it, stepping forward isn't always so easy or feel so comfortable. At times it seems we live in the Tower of Babel, where there's little way any of us can change the course of things. But we can. We need to go beyond saying "be the change" and realize that organizations, all levels of government, and other social structures are fundamentally based on a set of agreements, usually implicit, to which we as individuals, usually unconsciously, give our consent.
So many of us believe we donate money, volunteer an hour, or sign a petition in times of need we did our part. Before you do this, ask yourself, are you doing this because you think it "should" happen or you truly willing to do them. Taking action based on "should" thinking often breed resentment or burnout. I am more and more able to accept having things not happen rather than having them done without true willingness. the words of Thomas Merton: "To allow oneself to be carried away by a multitude of conflicting concerns, to surrender to too many demands, to commit oneself to too many projects, to want to help everyone in everything is to succumb to violence."
We need to organize and act with others to create shifts. For that, we need concrete practices to bring our consciousness to go beyond the personal, inner work. When we turn toward others we set a different tone in our own life and in our community, and restore a belief that we can get things done, together. You don't need to take on the world, only to start in small ways and build from there. What counts is how we choose to show up in each other's lives. Here, then, are four practical New Year's resolutions I plan to make real in 2013.
I will join a small, local effort. In this New Year, join with others to address a local challenge where, together, you set goals, produce results, and celebrate your good efforts. When you work with others you show what's possible.
I will cross boundaries. The divisions in our communities make us feel people will never come together to get things done. In this New Year, go out and find one or two people who are different from yourself, and talk with them about their aspirations for their own lives and the community. When you do this you break down barriers and increase people's confidence to step forward themselves.
I will be a champion of the common good. Our common challenges require us to go beyond the endless push of instant gratification that shapes so much of what we do and think nowadays. In this New Year, ask yourself and others when talking about a tough challenge: What do we need for our common good, and not just our own good. Then you can help get things moving forward.
I will be more open and humble in my conversations. In many discussions we somehow believe we alone know the right answer, and everyone else is wrong! I also know I am not alone in nursing the fantasy that if I only got the "right" people in some "right" configuration, we would essentially have no significant conflict. From personal relationships to organizations, conflict is an integral part of life. In this New Year, stop yourself from going down this path again and engage in more give-and-take with others. Then you can help us all find better solutions.
Choosing to turn outward toward others in these ways will make a real difference in your community and in your life. You can get started right away. Then we can restore our belief about what is possible.